Fascial Manipulation – Stecco Method
About
The Stecco Fascial Manipulation course for podiatrists is a UNIQUE learning opportunity for you and your practice. A chance to:
Gain insights and practical skills in working with Deep Muscular Fascia of the low limb.
Acquire key skills to aid people in reducing or managing pain and restoring movement quality.
Learn these from leading fascial manipulation practitioners, drawing on knowlege of some of the leading researchers into fascia that informs the course.
Practically
You learn a  soft tissue manipulation technique to deep muscular fascia, working from the pelvis to the toes.  The course provides:
 A detailed approach for  assessing, diagnosing, treating physical contributors of pain experience, or limited function, that may not lie in muscle, tendons, joints direct  but in  associated  connective tissue, the Deep Fascia.
A potential way to quickly empower some patients towards self management and recovery. Especially if one reason they struggle to self manage and improve arises from physical reasons for pain.

 
Clinical Value
Undertaken within a biopsychosocial framework, Fascial Manipulation:
May provide long lasting reduction or resolution of physical contributors behind a pain experience. And subsequently may resolve pain.

May enable swifter progression to self management via exercise and movement.

May reduce physical contributors enough to aid improve the psychosocial situation.

Can aid avoiding the issues of dependency upon the practitioner that might arise when we work with individuals.

Can reduce tendency for use of language that might lead to catastrophising.
All of which fit well within todays understanding of the biopsychosocial umbrella of working with people
Suitability
This course is suitable for:
Podiatrists only. National or International.
UK podiatrists must be HCPC registered, have either a diploma or degree in Podiatry and 2 years post qualification experience/education.
Non-UK podiatrists must be registered with their professional body have either a diploma or degree and 

2 years post qualification experience/education. 
Whats included?
Level 1

includes: Basic Principles of Fascial manipulation; Physiology of the fascial system; A biomechanical model of myofascial sequences and units employed in assessment and treatment of fascia; Assessment and treatment of fascia in its sagittal, frontal and transverse planes; Comparative identification and assessment of centres of coordination in fascia and their treatment strategies.

Level 2

:  How to treat patients with multi-segmental issues efficiently as well as those with complex movement patterns or adaptive compensations;  locate and identify Centres of Fusion and Diagonal points within the fascia  to achieve this; treatment demonstration and practice will aid comparative assessment between centres of coordination and centres of fusion; Clinical reasoning and treatment strategies will be emphasised.
Each level is an intense course, over 4 days,  and  includes an MCQ exam within it.
Already taken this course? Check out the resources we have available for you.
Dates and Costs for 2021
Venue: Beaconsfield, nr London.
Level 1:   June 17-20 (almost full). 
Level 2:  June 28-1 July* 
Cost: UK £1500 pp per course
To book please contact Ian on info@infigoeducation.co.uk 
 *Please note, level 2 can only be taken if you have passed level 1.
In booking you:
1. Confirm you are a qualified  registered podiatrist.
2. Agree to the payment Terms and Conditions and Privacy Terms listed on this site. 
3. To informs us if you have any covid symptoms, been in touch with a covid positive person just prior to actual attending or develop any symptoms during the course.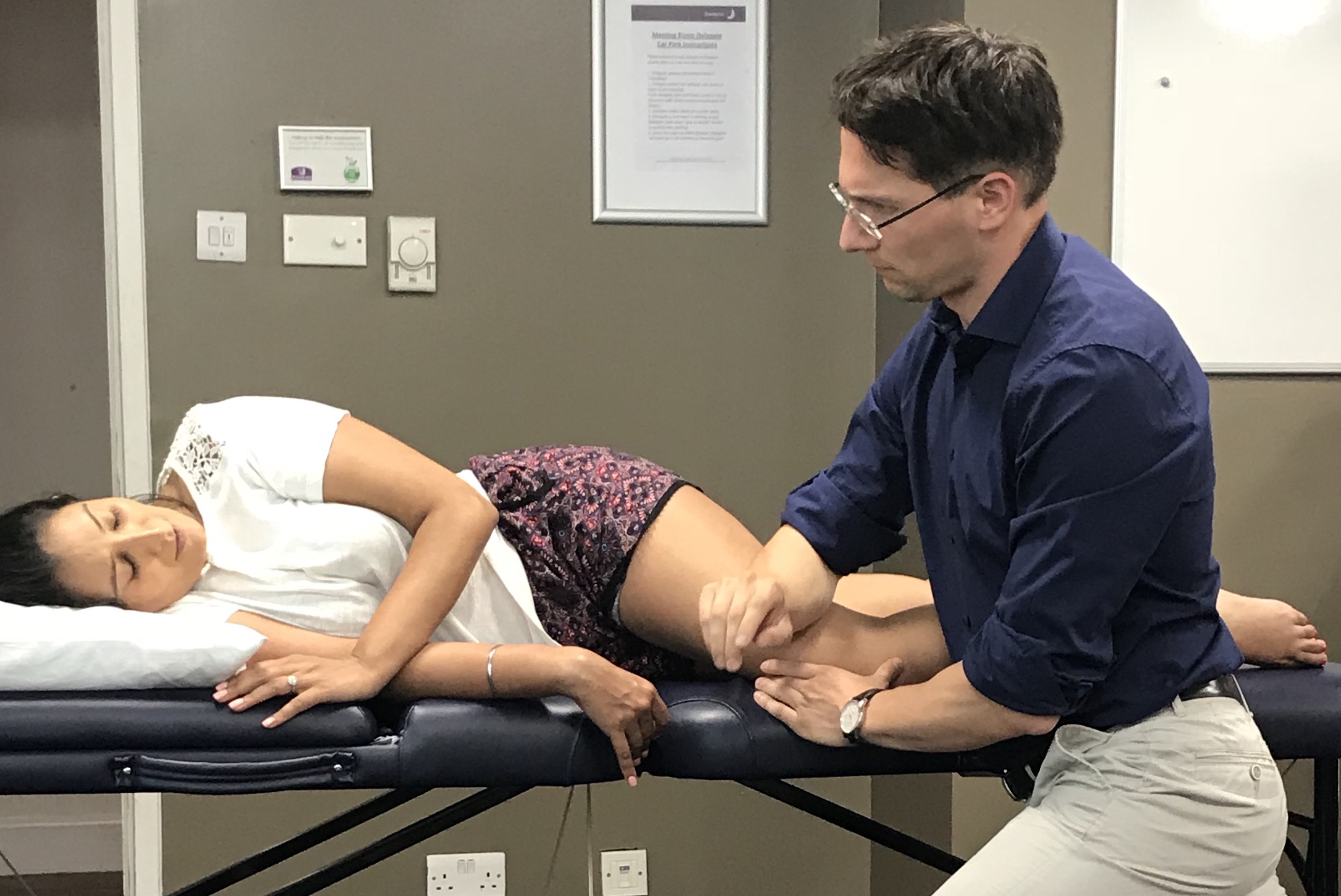 https://vimeo.com/420991000
Fascial Manipulation Stecco Course Testimonials
A fantatic course….already helped our patients…thank you Ian for introducing myself and the team to FM.
Ben H.  
It was a privilege to attend the level 1 course….a lot to learn in the 4 days….took Antonio Stecco's advice and started with it on the Monday…..since then been amazed at how this technique augments treatment approaches
Iain J
I find the joint mobilisation and fascial manipulation techniques to be an overall part of my assessment……From a surgical perspective the techniques have resulted in many patients not having to undergo surgical procedures as well as managing post-operative complications resulting from abnormal gait patterns.
Mark P